Your student is bringing home his or her Volume 1 Math Journal today! We skipped pages regularly, so there are plenty of pages for your child to do at home for practice.
In the back of the journal there is a "Math Facts Inventory," which would be a great thing to work on at home.
We are beginning Unit 6, in which we will work hard on math fact automaticity. If a student has not mastered a certain fact, we will be finding strategies to better remember it. (For example, if you can't remember 5+4, but you know 5+5, you can use that fact as a helper fact: "I know that 5+5=10, so 5+4 must equal one less! 5+4=9!")
Powered by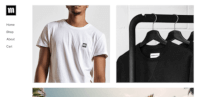 Create your own unique website with customizable templates.