This week we are deviating from our Wonders program a little. The spelling patterns that are introduced this week are a little tricky - soft c, soft g, and -dge endings. We will be learning about those patterns for the purpose of reading, but not necessarily for spelling. Our spelling words instead are a review of the long a and long i patterns. Please check your child's folder for the Wonders letter and spelling pretest, and practice at home if you are able.
​
​Your child also went home with another copy of his or her code to log onto the McGraw-Hill site to access Wonders and Everyday Math materials and games. If you have a computer at home with internet access, please explore this awesome resource with your child. It is especially helpful if your child is out sick or if there's a snow day. Some students are logging on at the beginning of the week, getting a sneak peek at the books we will be reading - which is great! The more exposure, the better!
Powered by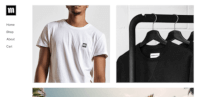 Create your own unique website with customizable templates.