There were lots of silly socks at school today! Thank you for the participation in World Down Syndrome Day.
Today we learned about attributes in math. We learned to use the attributes of shape, color, and size to describe objects. We presented some awesome animal reports too. They are now proudly displayed on our bulletin board. This afternoon we read our animals reports to our 5th grade buddies. Some students also got to make slime! The students who did not make slime today will get a chance during our buddy time next week .

Powered by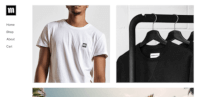 Create your own unique website with customizable templates.